Project Description
KYT-4500
The KYT-4500 RFID module is a card reader and encoder for contactless chip cards ISO 14443 Mifare. This module is available in three versions as: sandwich PCB + antenna, PCB + antenna connected and PCB + antenna cable connection. With RS-232 interface.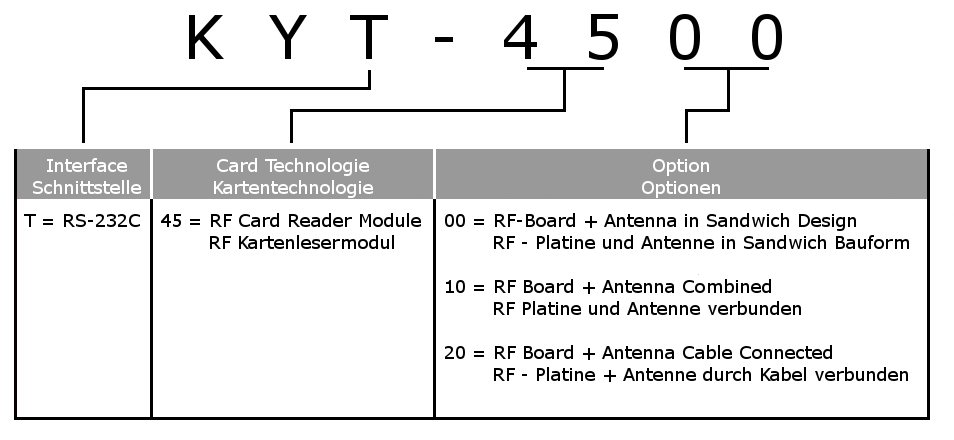 KYT-4500 RFID card reader and encoder for ISO 14443 cards.
Available in three different versions:
Sandwich PCB+antenna
PCB+antenna connected
PCB+Antenne connected through cable.
Available with RS-232 interface.
Description
Note
Model/Type
KYT-4500 RFID
RFID cards
ISO 14443A Mifare or compatible

reader+encoder

Interface
RS-232
KYT-4500
Sandwich – PCB + antenna

Dimensions: 50 x 75 x 25 mm

KYT-4510
PCB + antenna connected

Dimensions: 100 x 75 x 1,6 mm

KYT-4520
PCB + antenna cable connection

Dimensions: 50 x 75 x 1,6 mm

Power consumption
DC 5V